Chester was born in Gweru Zimbabwe, several years ago; he started out as a shop assistant in Nyazura. A small farming (then) town east of Zimbabwe then worked magic on women's hair, from Bobs to fringes. The smell of perm lotion forced the great trek to the big city where he furthered his studies in accounting before queer activism finally struck. Starting off as an office administrator in the big city wasn't easy as he had a special interest in advancing human rights of gay communities. As a gay activist, he is involved in advocacy and ensuring GALZ visibility in a number of sectors. He spends his time analysing as far as possible, political developments and their implications on citizens with particular interest in LGBTI communities. He has become the GALZ face and voice in the media and ensures continued visibility of GALZ nationally and internationally as a legitimate player in the human rights arena. Chester loves baking. Join him in the struggle for equality in Zimbabwe.
Email : director@galz.co
Samuel Matsikure
PROGRAMMES MANAGER
Samuel worked as a high school teacher for six years teaching Religious education, English, Shona and later as an ART and Design teacher before joining GALZ. Matsikure joined GALZ as a programmes Officer providing counselling other Health services to LGBT community members and their families. He rose in the ranks to become the Health programmes Manager, through organizational restructuring was appointed Programmes Manager. Sam as he is passionately known by his colleagues and friends holds a Diploma in Higher Education, Diploma in Family Therapy with Zimbabwe Institute for Systemic Therapy, a Bachelors Honours Degree in Sociology and Gender Development and an Alumni of Columbia University a Human Rights Advocacy Program Fellow 2016. Sam has been trained in other courses in LGBTI programming, Management and research.
Email: progs@galz.co
Gilbert Kunyarimwe
FINANCE AND ADMIN MANAGER
Gilbert is Responsible for finance, accounting, administration, grant management and human resources in GALZ. Kunyarimwe Joined GALZ in June 2010 as the Operations Manager. Kunyarimwe holds a Bachelor of Accounting, CIS and IAC graduate. He has 20 years experience in Accounting and administration work and 10 years in senior management. GK as he is well known by his colleagues has been involved in programme management by translating the vision, policies and objectives of GALZ into action both in the long and short term and ensuring continued visibility of the organization nationally and internationally as a legitimate player in the human rights arena.
Email: accounts@galz.co
Ngonidzaishe Jongwe
FINANCE AND ADMIN OFFICER
Deloune Matongo
MONITORING AND EVALUATION OFFICER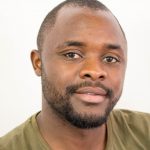 Deloune is 2018 AVAC Advocacy Follow from Zimbabwe who is implementing an advocacy project aimed at increasing PrEP uptake among MSM and Transwomen as well as creating a supportive environment for improved SRH and HIV programing for LGBTI people. He is a Public Health Programmer, Researcher and Sexual Reproductive Health Rights (SRHR) Advocate who previously worked in the Ministry of Health and Child Care and the National AIDS Council of Zimbabwe before joining GALZ as an Advocacy Officer in April of 2018.
Deloune has also served as Secretariat to the National Young People's Network on SRH, HIV and AIDS (YPNSRHHA), a consortium of the youth serving organizations in the national response to HIV and AIDS in Zimbabwe. He is also an Executive Committee member of the Health Promotion Association of Zimbabwe (HEPAZ) since 2015 and a member of the National ASRH Coordination Forum which is coordinated by the Ministry of Health and Child Care. His drive towards evidence based public health programming and advocacy has seen him publish 2 research papers in 2017.
Email: deloune@galz.co
Sylvester Munyaradzi Nyamatendedza
SERVICES AND POLICY ADVOCACY OFFICER
Sylvester is based at the GALZ Headquarters in Harare. A Sociology graduate with the University of Zimbabwe, Nyamatendedza is a holder of a Masters Degree in Development Studies with Midlands State University. Sylvester has over five years experience in working with the LGBTI community providing counseling, para-legal support, documenting human rights violations, working with friends and families of LGBTI, sensitizing Health workers, lawyers and journalist on how to meaningfully and sensibly work with the LGBTI community. Prior to joining GALZ, Sylvester worked as an Administrative assistant and Research assistant.
Email: research@galz.co
Tadios Teddy Munyimani
REGIONAL COORDINATOR
An activist with qualifications in Gender and Key Populations programming, Tadios has experience in implementing community health programmes. Munyimani runs the GALZ sub-office based in Bulawayo. His main mission is to translate the vision of GALZ into action.
Email: teddy@galz.co
Grace Badza
TEAM LEAD: COUNSELLING & PSYCHOSOCIAL SUPPORT
Grace is a passionate human rights defender, advocate and trainer with more than 14 years experience in counselling rehabilitation and psychosocial support. She has worked with refugees, victims of organised violence and torture and, prisoners. She provides training on sexual reproductive health and rights for sexual minorities. Grace holds a Certificate in Systemic Family Counselling (Gen. Connect ZIST) through the Zimbabwe Institute of Family Therapy, a Professional Development Certificate in Peace and Conflict Resolution as well as Certificates in Public Relations and in Pandemic Preparedness and Response. She graduated with a BSc (Hons) in Psychology and an MSc in Gender and Development. She is a Rotary International Peace Fellow of the Rotary Peace Centre at Chulalongkorn University, Bangkok, Thailand where her research, Homosexuality Conflict in Zimbabwe: The lived experiences of the LGBTIQ+ community in Zimbabwe is being published.
She is also a qualified Cosmetologist who advocates mental health through self care and empowers communities with livelihood skills.
Email: counselling@galz.co
Nkosilathi Mlala
PROJECTS OFFICER
Nkosilathi Mlala is a Human Rights activist born and based in Bulawayo. His interests are public relations, LGBTI  activism, and ICT. He is also passionate about Peer to Peer counselling and SRHR programming on PREP, ART and PEP.
Email: byodep@galz.co
Raymond Kuyala
KEY POPULATIONS OFFICER
Raymond Kuyala attended the University of Zimbabwe (UZ), receiving an upper second class BSc Honours in Sociology in 2014. He then proceeded to do his MSc Sociology and Social Anthropology at the University of Zimbabwe, receiving a Merit class in 2017. His interest ranges from Law, Human Rights, Legal Anthropology, Social Anthropology, Gender and Sexuality. His interest in sexuality and subcultural groups has seen him writing and advocating on a number of issues particularly affecting sexual minorities. To date his writings centres around key populations, HIV and AIDS advocacy, Human rights violations and queer spaces in Zimbabwe, Africa and the globe. He is a recipient of the Other foundation grant on individual Researchers. He is an independent Research consultant and Programs Officer at GALZ.
Email: ray@galz.co
Calvin Mapangisana
COUNSELLOR
Calvin holds a social work degree from University of Zimbabwe. He is a recipient of the prestigious Gender Religion and Health scholarship from University of Kwazulu Natal where he is studying a Masters in Gender and Religion. He is currently station at the Mutare Resource Centre where he serves as a Counsellor.
Email: calvin@galz.co
Michelle Ruhonde
PEER COORDINATOR
Michelle Ruhonde is an activist whose love and passion is in amplifying queer womxn voices in the world that we live in. Born a Gweru girl, Michelle found her passion in LGBTIQ work when she moved to the capital city and got to know about GALZ where she is now the Gender Officer, mainly focusing on Lesbian, Bisexual, Queer and Trans (LBTQ) persons' programming. Michelle did her studies at Great Zimbabwe University where she completed an honours degree in Development Studies.
Email: michelle.ruhonde@galz.co
Hakhetheloe Makhurane
COUNSELLOR
Hakheteloe Makhurane has extensive experience in mental health nursing and 12 years experience in the Min. of Health and Child Care, with a special interest in Reproductive Health Rights.  She is a Registered Gen. Nurse, Mental Health Nurse and a holder of a BSc Honours in Nursing Sciences. Hakheteloe brings both experience, a strong set of skills and versatility in counselling and mental health. To this end, she has attended several trainings and workshops on the LGBTI community which prompted her to contribute her skills to enhance positive perceptions of the community. She is based in Masvingo as the Counsellor.
Email: hmakhue@galz.co
Diana Nyamkasa
PEER FACILITATOR
Diana has extensive experience in peer-to-peer counselling, resource mobilisation and advocacy for the LBQ cohort, and over 12 years of frontline programming for  GALZ Ordaa groups across the country.
Email: d.nyamukasa@galz.co
Mayita Tamangani
Gender & Key Populations Officer
Based at the Harare office, Mayita is a human rights activist working on gender, sexual and reproductive health. He has extensive experience working on and dealing with matters of gender, sexuality and key populations in Zimbabwe.
Mayita currently holds the position of Gender and Key Populations Officer advocating for the full inclusion of women, young people and other marginalised social groups in Zimbabwe
Email: gender@galz.co
Stanford Toga
PEER COORDINATOR
Stanford Toga is currently studying Family Systemic Therapy with Connect-Zimbabwe Institute of Systemic Therapy. Before joining GALZ was working at Population Services International as a Key Populations Differentiated Service Delivery Assistant ensuring retention and continuity in care for people who sell sex (SW) and Men Who have Sex with Men (MSM). Before that was a community facilitator with Pangaea Zimbabwe Aids Trust working with the LGBTI and sex worker communities.
Email: stan@galz.co
Joseph Maguya
PEER COORDINATOR
Joseph T. Maguya holds a Diploma in Education from Mutare Teachers College. His prior work experience was at PSI working closely with Key Populations in community healthcare interventions and education initiatives. He is currently stationed at the Mutare Resource Centre where he serves as a Peer Coordinator.
Thabo Elisha
HUMAN RESOURCES AND ADMINISTRATION OFFICER
With 5 years of progressive professional experience in Human Resources Management Systems, Thabo is a passionate Human Resources and Administration practitioner with a drive for results. Before moving to GALZ, Thabo previously worked at the National AIDS Council of Zimbabwe as a Human Resources officer where he administered the HR components of a vast number of NGOs which are under the National AIDs Council as the Subrecipient for the Global Fund grant. He holds a Degree in Psychology, Diploma in Human Resources Management (IPMZ), Diploma in Payroll and Tax Administration, Certificate in Labour law, Certificate of Pensions Trusteeship and a National Certificate in Computer Operations and Packages interalia.