GALZ & the Zimbabwe Human Rights Scene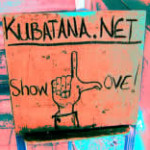 Soon after its establishment in 1990, GALZ made its first efforts to introduce itself to other Zimbabwean human rights organisations – in particular Zimrights, Legal Resources Foundation (LRF) and the Catholic Commission for Justice and Peace (CCJP) – in order to enlist their support in the struggle for the recognition of lesbian and gay rights in Zimbabwe and the repeal of homophobic legislation. But at this time, despite the emergence of anti-gay rhetoric by the President and government officials in the government-controlled media, lesbian and gay rights were not considered to be sufficiently under threat to warrant particular attention. In addition, many human rights groups were themselves doubtful about supporting the lesbian and gay issue and unsure of their position regarding the rights of homosexuals.
GALZ was conscious of its image as a predominantly white, middle-class organisation and so, in an attempt to broaden its constituency and provide psychosocial support to its growing membership, the association set up a counselling service. It approached the Zimbabwe Institute of Systemic Therapy (CONNECT) who began training GALZ counsellors in 1993.
When the President of Zimbabwe lashed out at homosexuals in his opening address to the 1995 Zimbabwe International Book Fair, it was clear that gay and lesbian rights were indeed a human rights issue in Zimbabwe. The President's continued brutal verbal attacks on the lesbian and gay community, strongly supported by his government and church leaders, elicited some timid responses from local human rights groups, but many felt that GALZ was too confrontational in its approach and that a more cautious strategy of wooing government gently would yield more profitable results.
Time proved that the lesbian and gay issue was the real litmus test for the deteriorating human rights situation in Zimbabwe. Although government had sent its notorious Fifth Brigade into Matabeleland in the early 1980s to massacre thousands of Matabele who were accused of plotting to destabilise Zimbabwe, not until 1995 did it finally become accepted that the ruling party (ZANU-PF) was prepared to use whites, gays and any other stigmatised minority as political scapegoats and target all perceived enemies who posed a threat to its power base.
The upshot of this homophobic hate speech, however, was that international funders woke up to the fact that sexual minorities were under threat in Zimbabwe and in need of their support. In 1996 and 1997, GALZ attracted significant funding from HIVOS and Southern African AIDS Trust (SAT) which enabled the association to establish offices and set up a secretariat.
Over time, GALZ has been able to embed itself within the human rights movement in Zimbabwe mainly by showing its support for more mainstream human-rights campaigns. In 1998, it joined the National Constitutional Assembly (NCA), a broad-based coalition of civic groups and individuals pushing for a new grassroots national constitution to replace the present one drafted hurriedly at Lancaster House in 1979 and imposed on Zimbabwe at independence in 1980.
Also in 1998, GALZ joined a temporary coalition of human rights groups which had came together to celebrate the 40th anniversary of the signing of the Universal Declaration of Human Rights. On December 10th, International Human Rights Day, GALZ members joined the coalition and other human rights defenders on a human rights march through central Harare. Although the police refused to provide protection to the marchers if GALZ took part, the organisers of the march declined to turn GALZ away. The event proceeded without incident.
Again in 1998, GALZ enlisted the support of the Ecumenical Support Services (ESS) in its preparations to participate in the cultural and human rights showcase surrounding the 8th Summit of the World Council of Churches which took place in Harare. During 1998, the association also established links with Padare/Enkundleni, a men's gender forum supporting women in the struggle against gender violence.
In 1999, GALZ became one of the founder members of the Zimbabwe Human Rights NGO Forum, set up to assist victims of organised torture and report on gross human rights violations being committed by the State. Today, GALZ continues to provide the HRF with reports relating to human rights violations against GALZ members. GALZ is also a member of the Crisis in Zimbabwe Coalition.